2KMM Etisoft Sailing Team in the Polish Sailing League
After fierce qualifiers to the 1st league, which took place in Sopot on 07-09.05.2021, 2KMM Etisoft Sailing Team crew of (from the left): Przemysław Mistur, Jacek Groyecki, Grzegorz Krupa, Michał Buszmicz oraz Marek Adwent, won the right to start in the main season of the Polish Sailing League.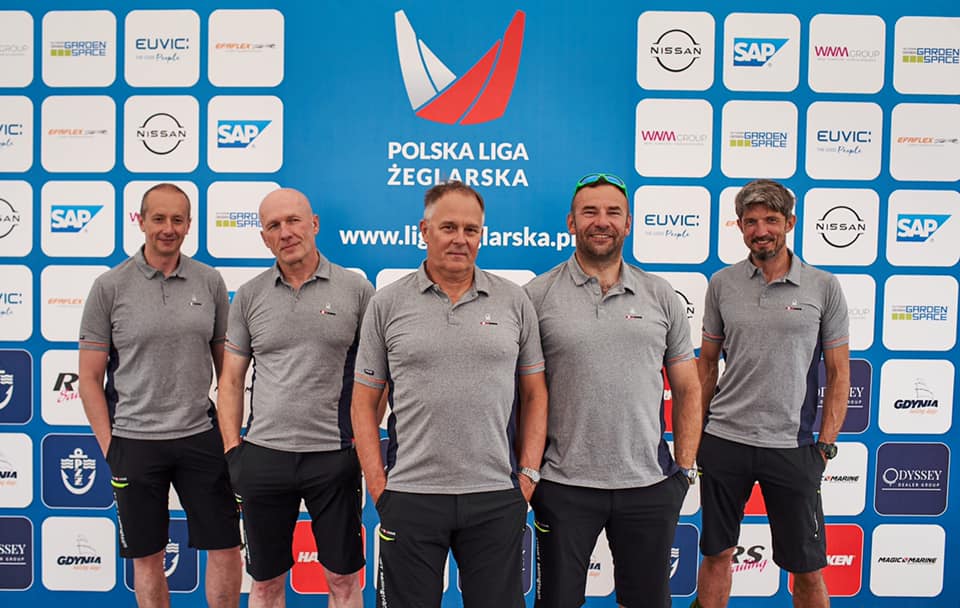 Polish Sailing League is a competition of sailing clubs organized in the form of 4 rounds of fleet regattas sailed on 9 modern RS21 class yachts. The league is composed of 2 levels - Premier and 1st league and this year's edition gathered a record number of 36 crews, among which there are many top Polish fleet and match race sailors.
An attractive media coverage allows you to follow the comptetion live on the Internet. Races are broadcasted live on the OCS Sailing Sports Channel on YouTube- https://www.youtube.com/c/OCSŻeglarskiKanałSportowy and on the SAP visualisation platform.
We keep our fingers crossed!